Little moments matter
Weddings, elopements & portraits
in Wyoming, Colorado & beyond.
WELCOME
Let's go on an adventure
Based in Cheyenne, Wyoming, I'm surrounded by stunning mountains, prairie ranges and two major highways that have become close friends. My climbing and playing in dirt days never ended as I explore with crazy in love couples who seek adventures on this damn beautiful planet.
With over 125 weddings captured and counting, I still can't get over the connection that two humans can have. I yearn for something soulful and human in magnificent places or intimate pockets of light. Let's reach for those little moments where we look around and realize "isn't this the life?"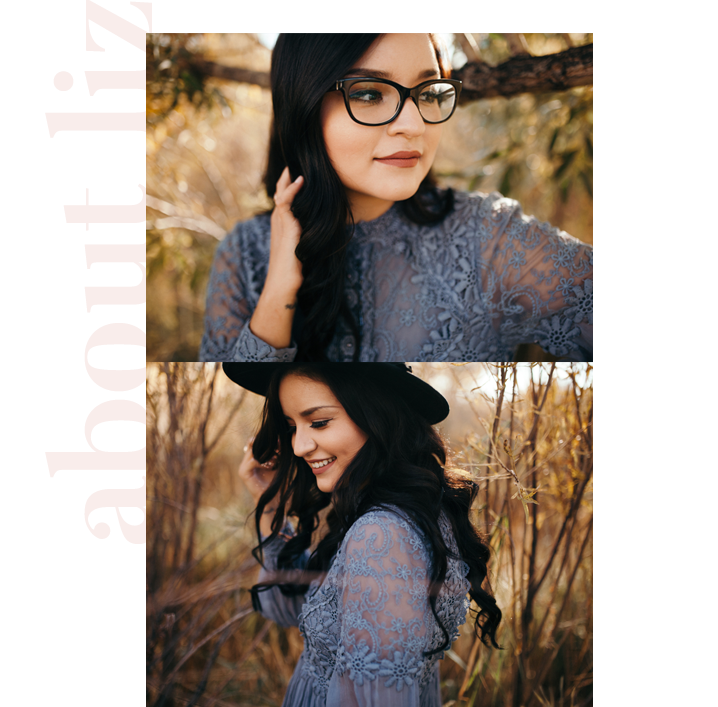 Hi, I'm Liz.
I owe my whole life to a love for cinema. It was my uncle's wedding in Mexico at 5 years old that I fell in love with our giant clunky VHS camcorder that was far too big for my shoulders to set on and I knew then that no matter what I did, capturing stories with a camera would always be a part of my life. I want to capture that "fine clean, unspoiled spot that the world has made us forget" in your photos and your love story drives that. Little moments matter and here to capture them for you.